WSBKA Wisborough Green Division

The Wisborough Green Division has it's own website WSBKA Wisborough Green Division where visitors can find the information they need, including a large section to help the general public who may have a swarm visit them. This gives advice on identification, how to deal with it and a list of beekeepers who are prepared to collect swarms.

The Division has a large catchment area with many members living in the villages of the centre and north of West Sussex, and some in adjoining counties.

There is a large teaching apiary with usually between 20 and 30 hives of bees in different stages that are used for tuition. Apiary meetings are held throughout the summer on most Saturdays.
In addition there are 'Preliminary' groups for those who are just starting and these are held on different days. Please visit the Division's website for full details of how to book a place on one of these groups.There are ten approved Demonstrators, and groups are streamed on ability, 'Preliminary', 'Beginner/Intermediate' and 'Advanced'. Non beekeepers are welcome to attend any 'Preliminary' meeting where they can see inside a beehive and handle frames with bees on. See the Wisborough Green website for details.
Annual 'Introduction to Beekeeping'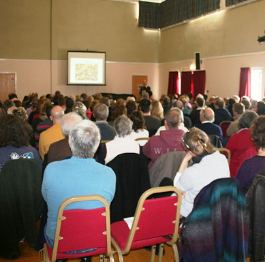 A full one day course is run by the Wisborough Green Division and is held annually to provide information for people who think they may like to take up beekeeping.
The event is useful for those who may have had a long term interest, but aren't sure if beekeeping is for them or not. All the information needed to become a beekeeper will be given in the presentation. There are follow-up sessions at the well equipped Wisborough Green teaching apiary for those who think they will be able to manage and wish to go further. This provides the opportunity to learn and achieve competence on someone else's facilities under supervision before buying bees and equipment. The course is also suitable for those who may have just started beekeeping, but have had little or no guidance.
The presentation will be by very experienced beekeepers with others available during break times to provide advice and information.
The Wisborough Green BKA covers a wide area with members in West Sussex and South Surrey, but for those a bit further afield details of surrounding Associations will be available on the day.
Further information for beekeepers and non-beekeepers can be found on the Wisborough Green website or contact Roger Patterson 01403 790637 or 07976 306492, [email protected] for course details, or John Glover 01403 751899, [email protected] to book. Email vouchers are also available from John if you are considering this as a gift for family or friends interested in beekeeping.